द स्टेट्समैन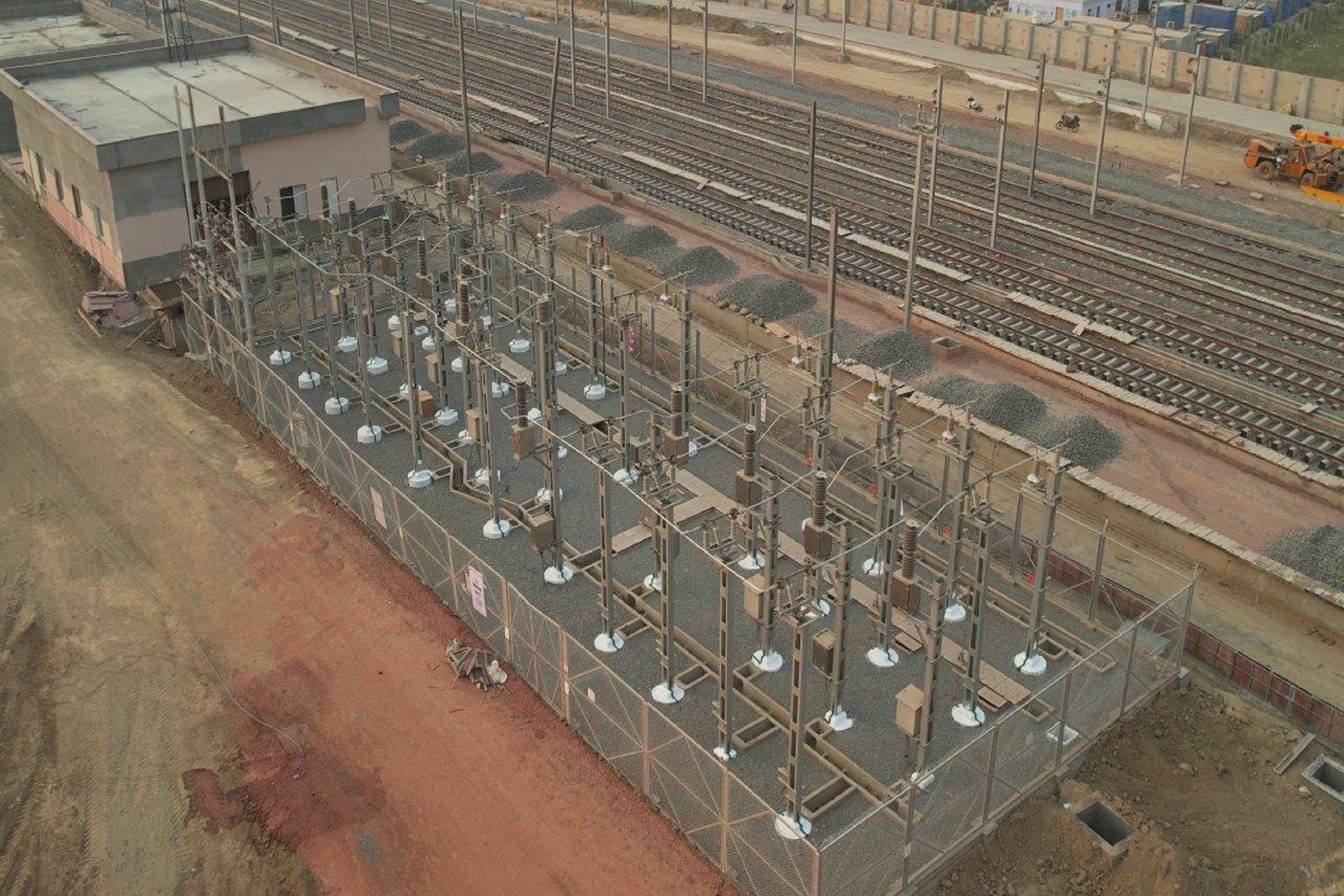 Shri Singh shares his views on how RRTS is all set to open a new chapter in the country's goal of having high-speed, world-class regional rail corridors.
Date : 14.05.2022
Global Railway Review
Shri Singh discusses how the development of India's first semi-high-speed regional rail network, the RRTS, will be transformative for commuters and economy.
Date : 03.05.2022
Rail Analysis India
Shri Singh shared his thoughts on how making RRTS a technologically advanced and optimized system has been one of the core strategies for NCRTC since the beginning of the project.
Date : 14.04.2022
CNBC-TV18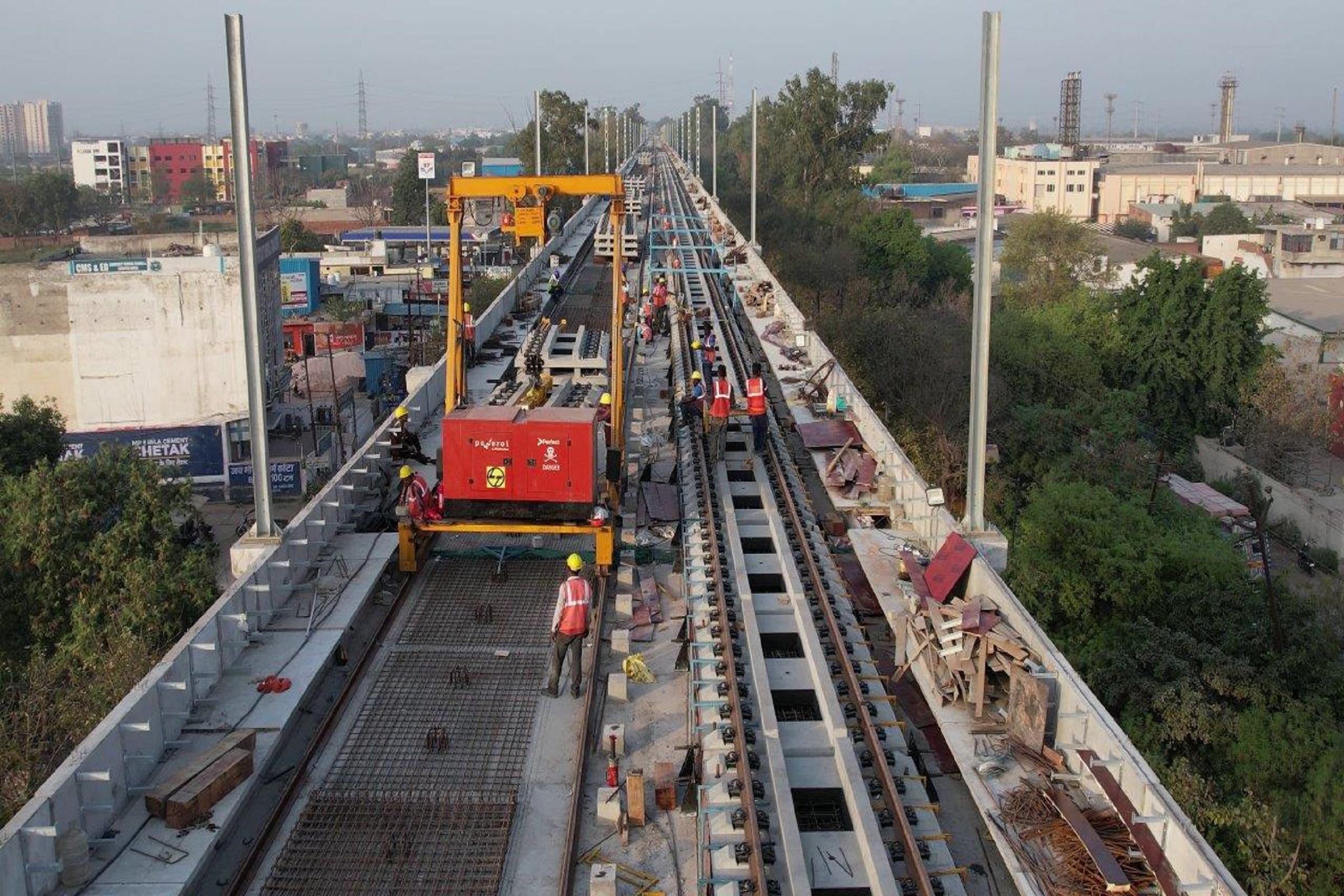 Shri Singh shared information about progress of Delhi-Ghaziabad-Meerut RRTS project and plans for similar high-speed regional rail projects in the country.
Date : 08.04.2022
UITP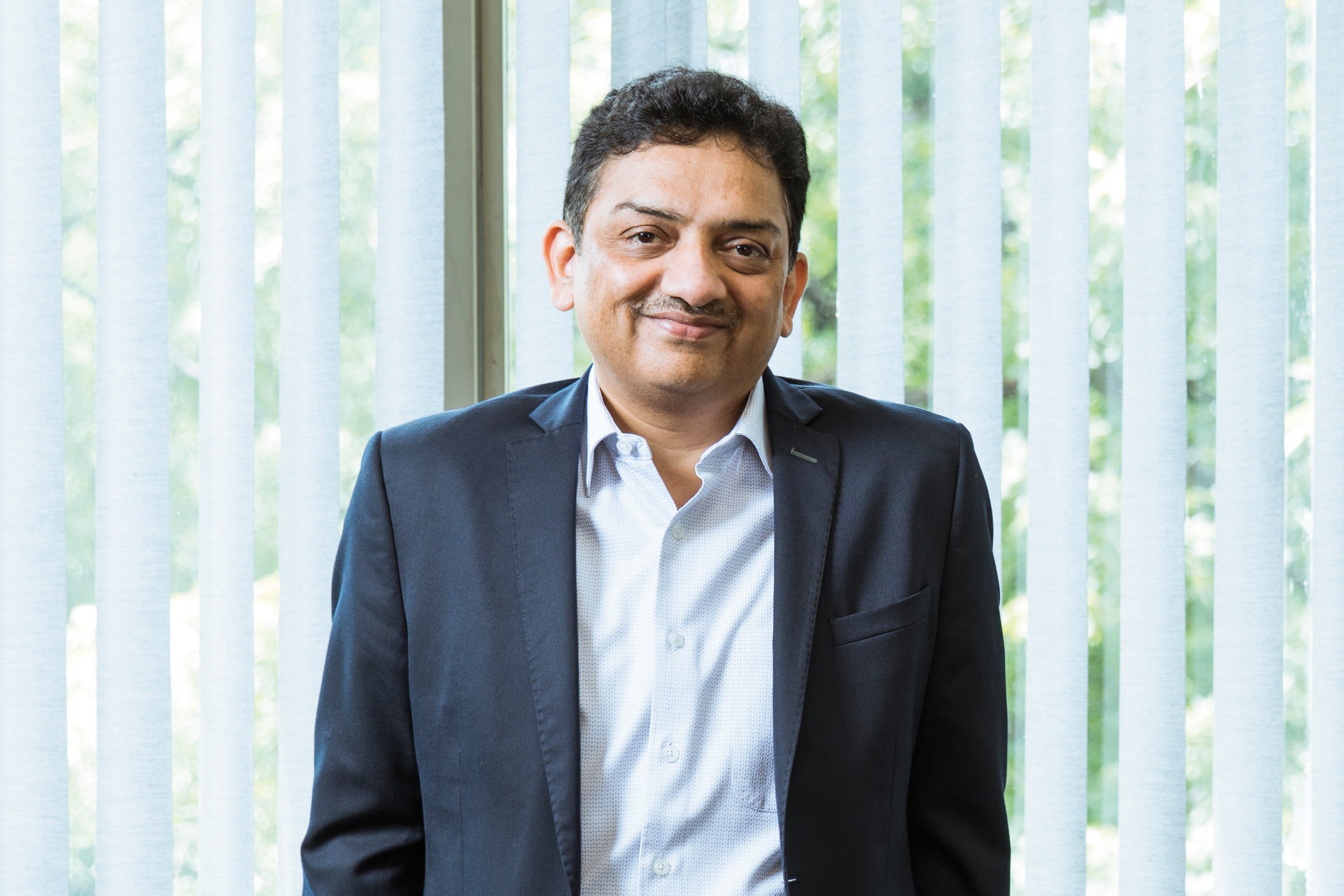 Shri Singh shared insights on the unique features of RRTS, how the pandemic impacted the project, steps taken for long-term sustainability of the country's first RRTS, and much more.
Video Link
Date : 09.03.2022
International Railway Journal
Shri Singh talks about the changing face of Indian urban transport and the many innovations team NCRTC has brought in for the transformative RRTS project.
Date : 22.01.2022
Metro Rail News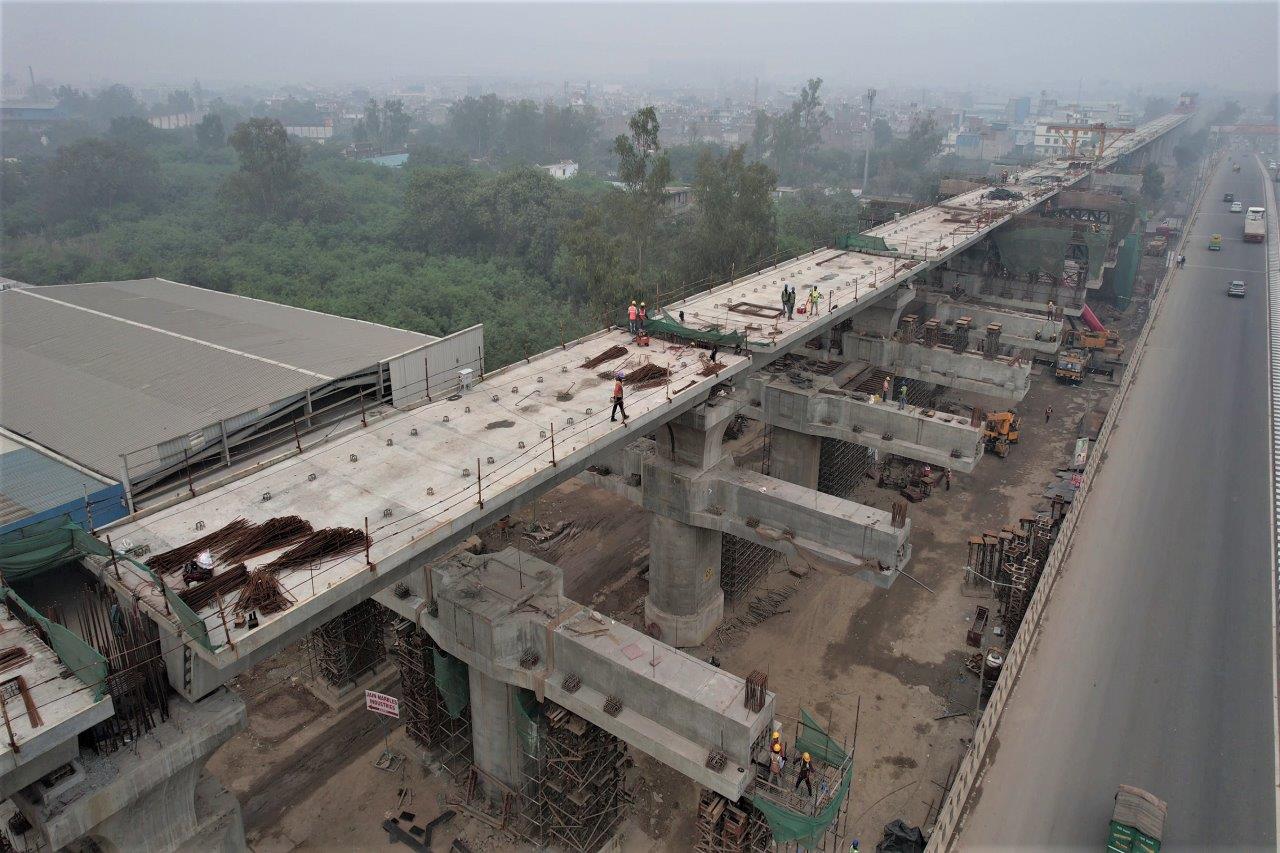 Mr. Singh shares his ideas on growing role of RRTS in transport sector, upcoming technologies in metros, how RRTS will be a boon for inter-city connectivity, stimulate polycentric development, economic activity.
Date : 14.01.2022
Dainik Jagran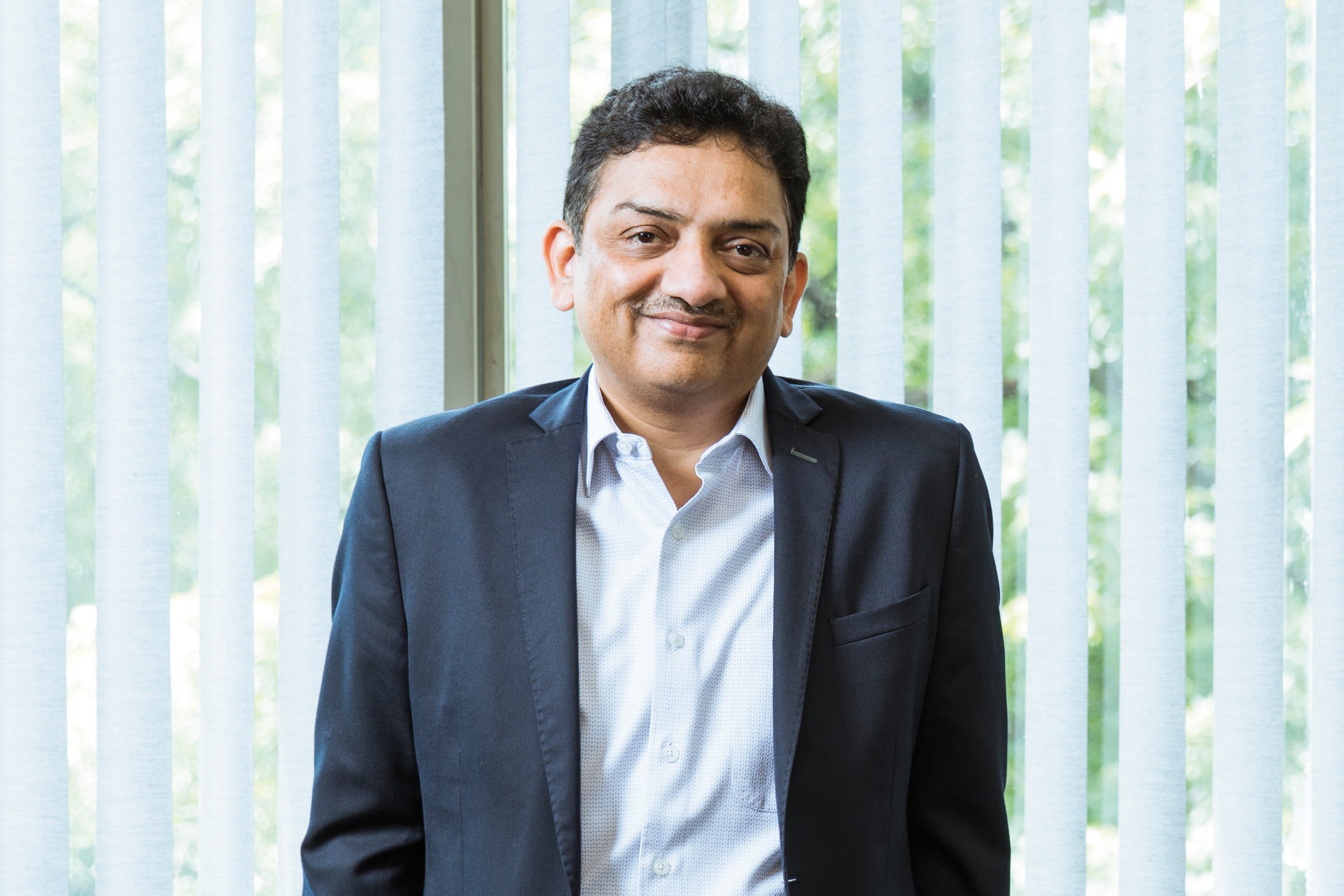 Shri Singh talks about how implementation of RRTS will significantly reduce travel time, provide improved access to healthcare, employment, & educational facilities, and enable enhanced industrial investment in the region.
Date : 10.01.2022
Construction World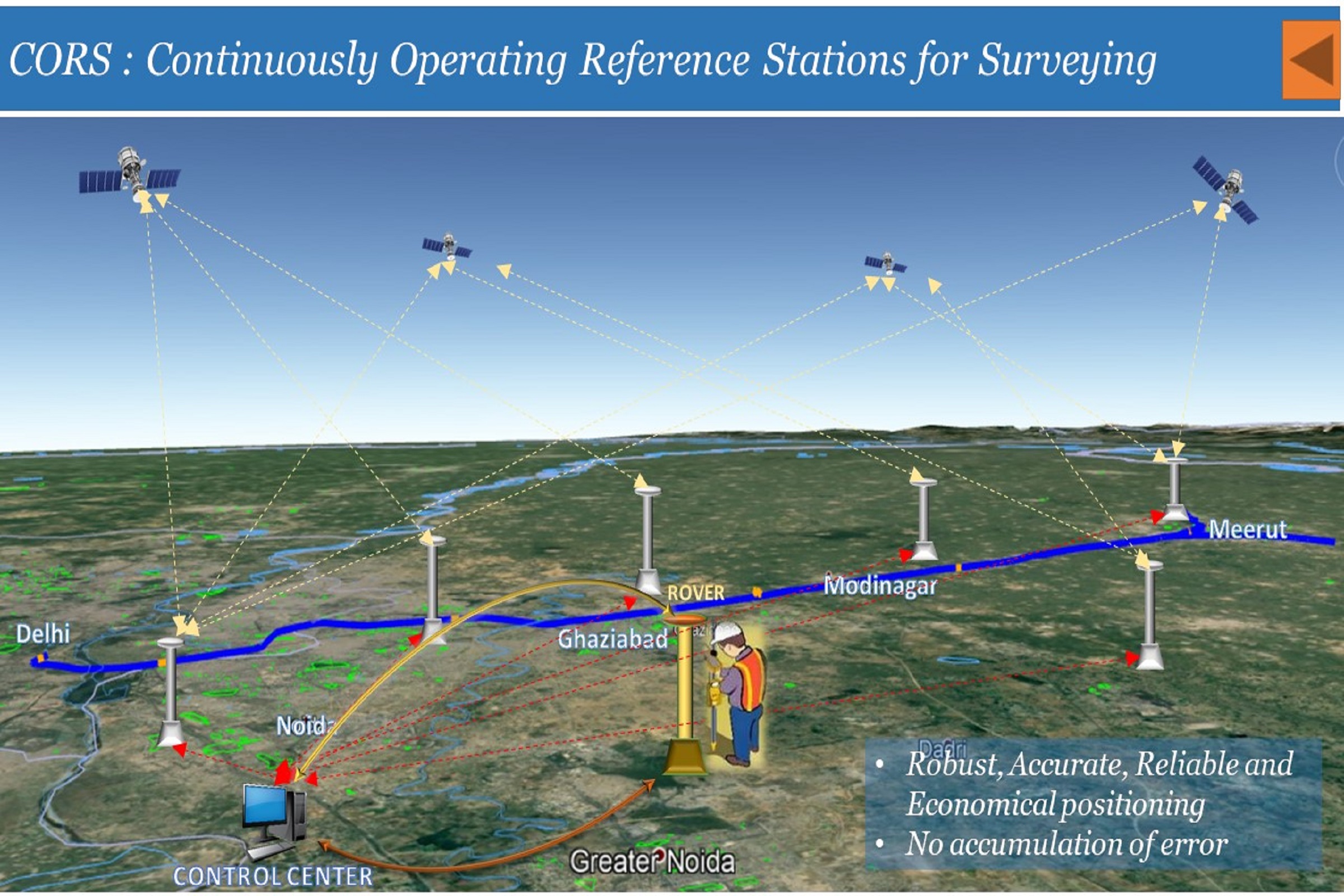 In the interview, Shri Singh shared his thoughts on how NCRTC is using the path-breaking CORS network for the first time in the country for a mega-infrastructure project like RRTS.
Date : 05.01.2022
Hindustan Times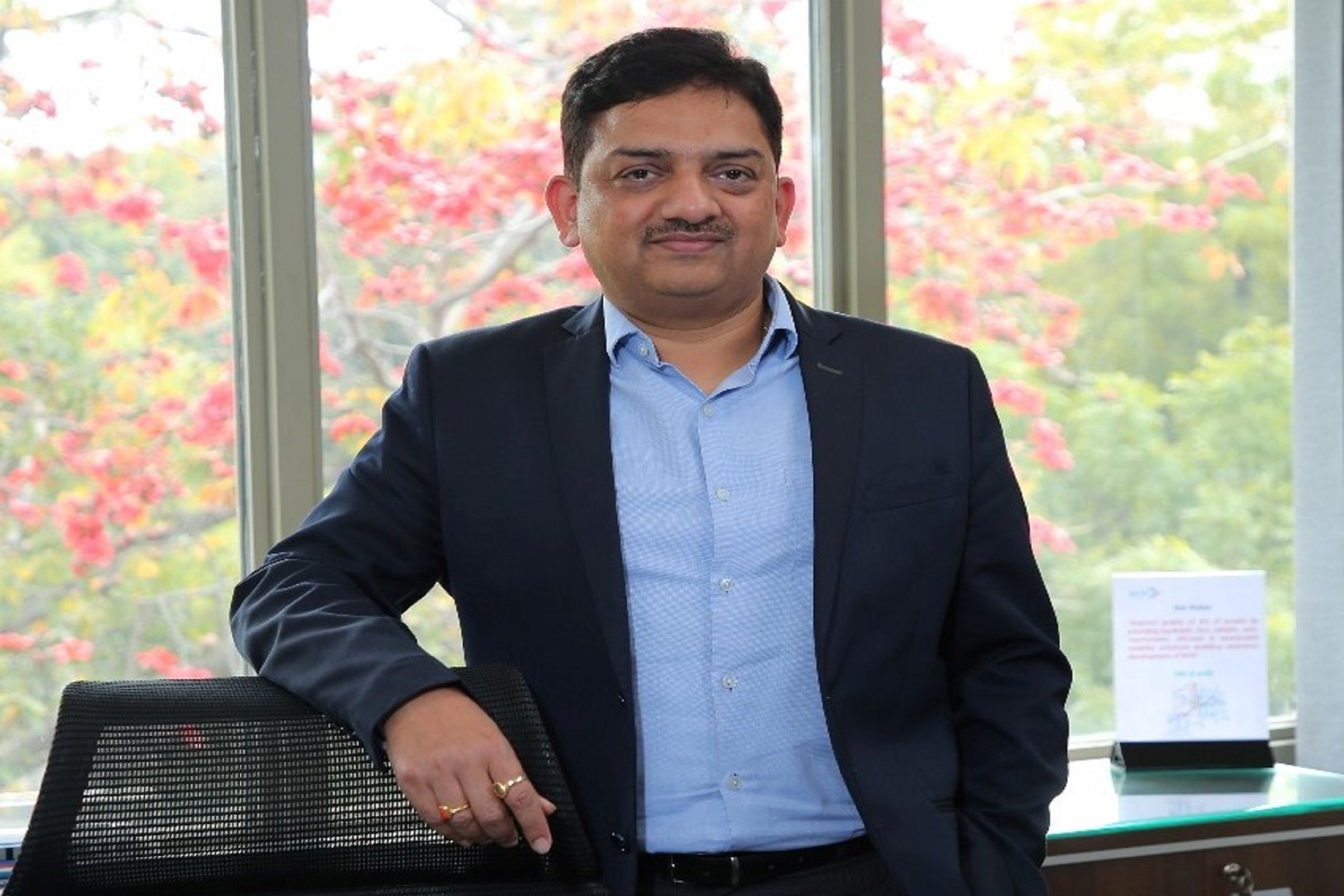 In the interview, Shri Singh shares details on how the transformative RRTS project will provide a fast, safe, reliable, and sustainable mobility solution for commuting problems in NCR.
Date : 04.01.2022
Shri Singh talks about how the country's first RRTS will usher in a new era of high-speed in urban transport, making it convenient for people to switch from private vehicles, and helping to reduce air-pollution in NCR.
DD News and DD India : 24.11.2021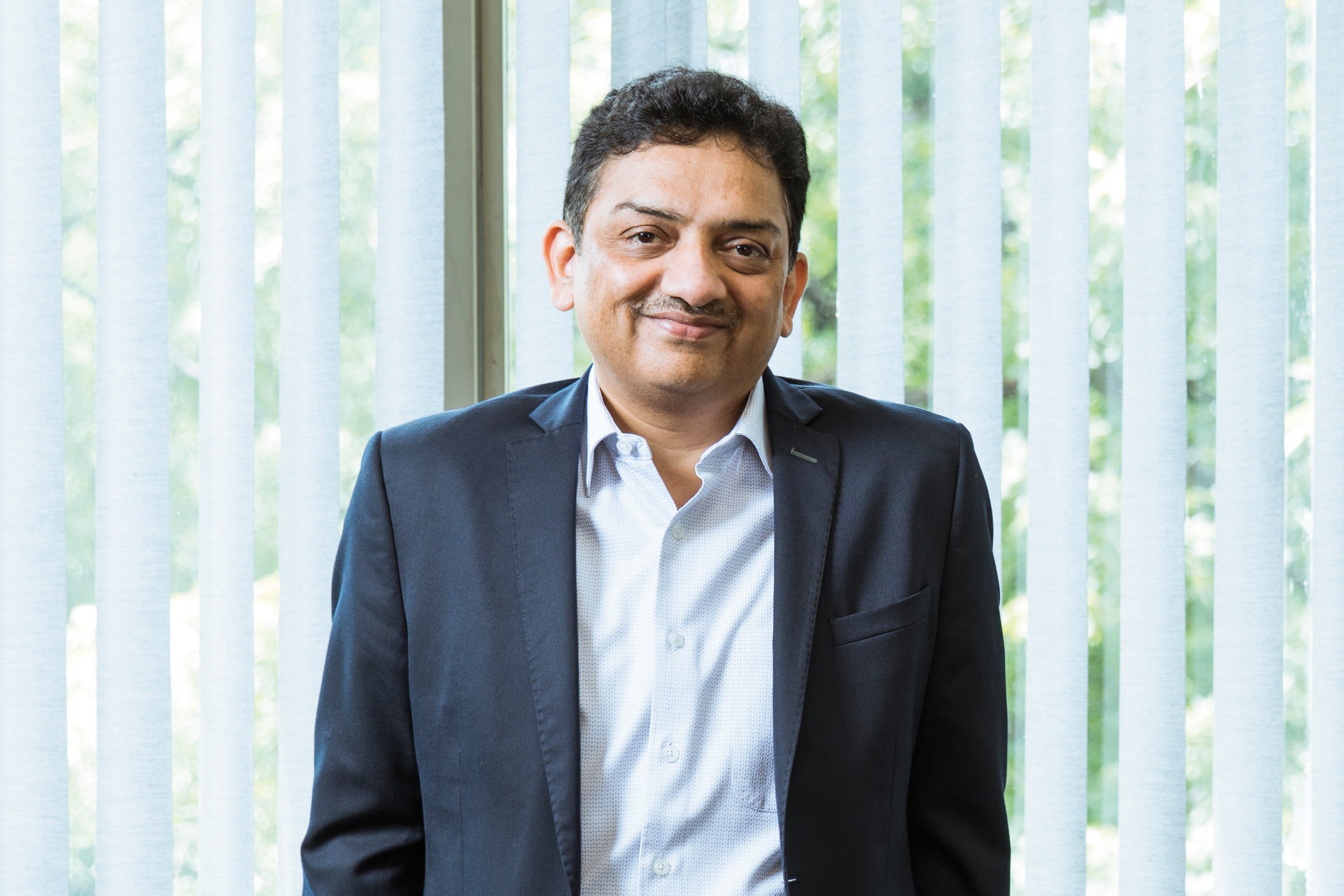 Interview with Shri Vinay Kumar Singh, MD, National Capital Region Transport Corporation
The interview brings out his passion for adopting innovative technologies and how he along with his team are working with commitment to bring about a transformational change in regional mobility in NCR with the implementation of RRTS.
Read More
The CEO Magazine: : 11.11.2021
Shri Singh shared his views on how our economy will be driven by a few mega-regions and what role urban mobility will play in driving these engines of growth. He emphasized on the importance of high-speed regional rail systems for providing safe, comfortable, and seamless connectivity across these mega-regions like NCR.
Urban Mobility India' (UMI) conference 2021 : 01.11.2021
Error: The video (https://www.expresscomputer.in/videos/digital-psu/panel-discussion-taking-a-proactive-stance-towards-enterprise-security/80584/) couldn't be embedded.
Shri Vinay Kumar Singh, MD, #NCRTC gave a keynote address at the recently held Digital PSU Summit 2021 organized by The Indian Express Group. Shri Singh shared his views on the role of technology for a new-age mass transit project like #RRTS.
He emphasized on how new-age technological tools are helping in expediting timely implementation and will ensure effective operations & maintenance for this transformative high-speed rail-based system. While sharing the learnings from implementing such a huge infrastructure project in the country, he urged industry peers for leveraging innovative technology to achieve high levels of efficiency in project implementation and operation phases. Read More
Digital PSU Summit 2021 : 27.10.2021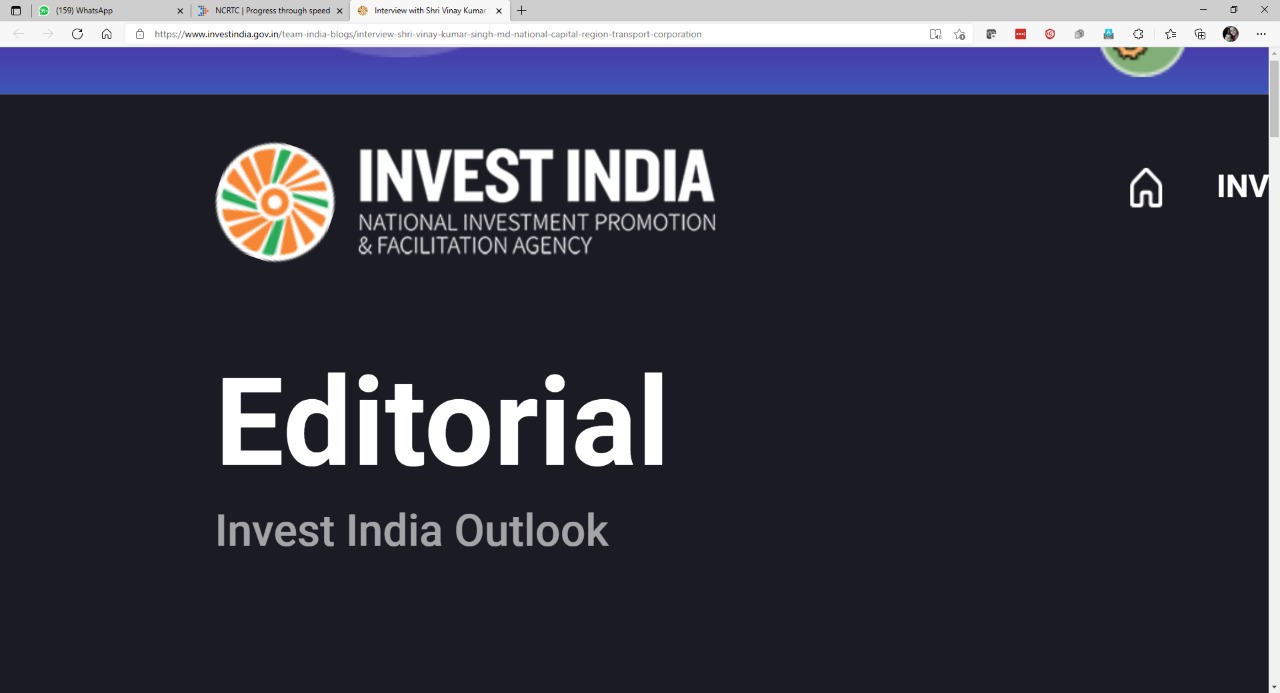 Interview with Shri Vinay Kumar Singh, MD, National Capital Region Transport Corporation
At NCRTC, we have a vision of improving the quality of life for millions of people residing in the National Capital Region by providing a fast, equitable, comfortable, safe, and sustainable mobility solution. Read More
Invest India: 25.08.2021
Reimagining Mass Transportation in Post Covid World
Shri Vinay Kumar Singh, Managing Director, NCRTC, shared insights on India's first RRTS project during the 2nd Edition of ETDigiTech Conclave. Shri Singh explained how RRTS is bringing innovative solutions and systems making it a next-generation green mobility solution, and how Team NCRTC is leveraging cutting-edge technologies in project implementation as well as for enhancing commuter experience to provide a hassle-free, safe, and reliable regional public transport. He also elaborated on the challenges faced, especially during the pandemic as well as the core strategies adopted for project implementation which helped to overcome those challenges.
DigiTech Conclave'21 : 20.08.2021

Navbharat Times - July 2021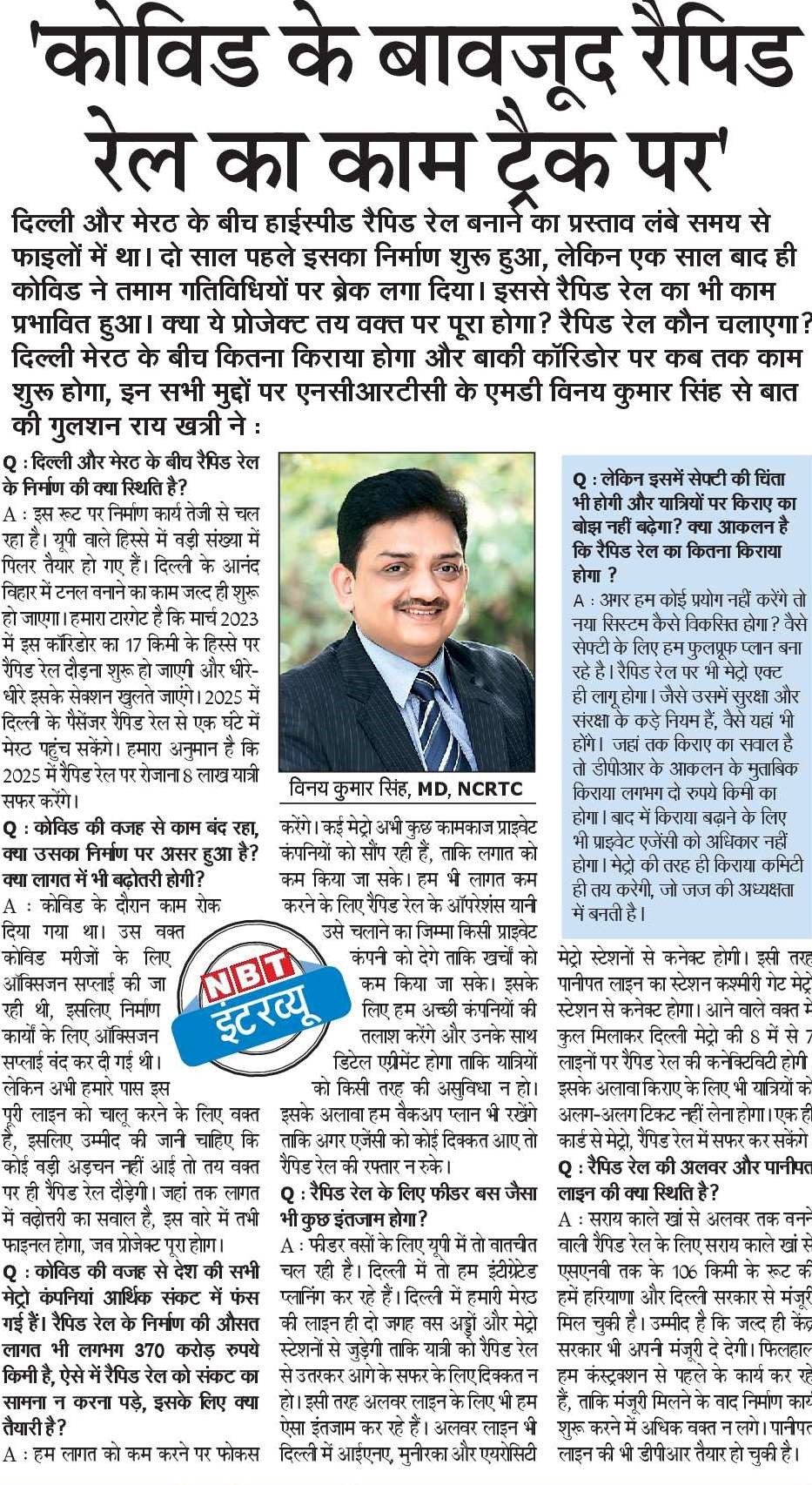 Navbharat Times :दिल्ली-मेरठ के बीच रैपिड रेल प्रोजेक्ट तय वक्त पर पूरा होगा या नहीं? रैपिड रेल कौन चलाएगा? दिल्ली और मेरठ के बीच इसका कितना किराया होगा और बाकी कॉरिडोर पर कब तक काम शुरू होगा, इन सभी मुद्दों पर NCRTC के एमडी विनय कुमार सिंह से बातचीत के मुख्य अंशः. 21.07.2021
DigiTech Dialogues with Vinay Kumar Singh, MD, NCRTC
Economic Times: MD in conversation with ET Government (Economic Times) highlighted how NCRTC will be using cutting edge technology in implementation of RRTS project, a next generation mobility solution – 28.06.2021
Hindustan Times - Jun 2021
Hindu Business Line - Jan 2021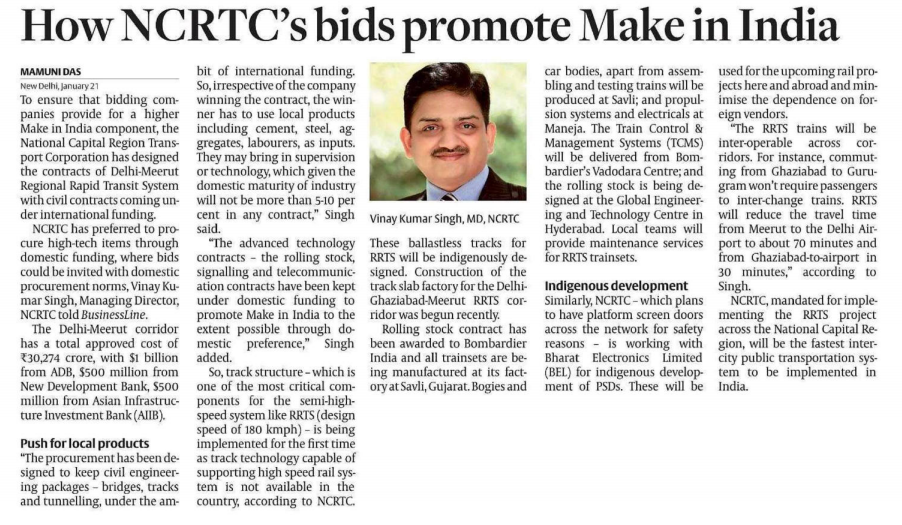 Hindu Business Line :To ensure that bidding companies provide for a higher Make In India component… 21.01.2021
Panel discussion in #RailLive on 02.12.2020
2020, 2019, 2018
Mr. V.K.Singh's interview with Alex Barron, from The Imperial College, London - Nov 2020
Intelligent Transport - Dec 2019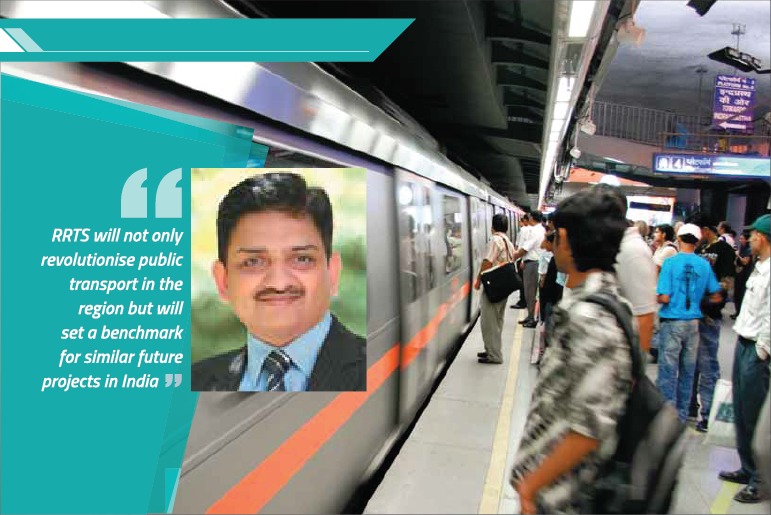 Times of India - Sept 2019