National Capital Region Transport Corporation (NCRTC) - a Joint Sector company of Govt of India and States of Delhi, Haryana, Rajasthan and Uttar Pradesh is mandated for implementing the Regional Rapid Transit System (RRTS) project across the National Capital Region, ensuring a balanced and sustainable urban development through better connectivity and access.
Impact on National Capital Region
July 2018 | Railway Gazette International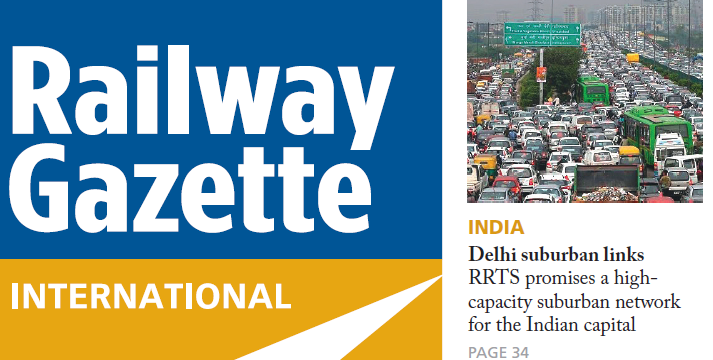 Greater Delhi's economic enabler
Vinay Kumar Singh, Managing Director, NCR Transport Corp
Later this year, tenders are due to be called for construction of a 180 km/h railway between Delhi and Meerut, the first line of the future National Capital Regional Rapid Transit System.
Occupying a stratum between Indian Railways' conventional long-distance inter-city and suburban trains, with some of the hallmarks of an urban metro, RRTS will introduce a new approach for India, offering fast, frequent and high capacity intra-regional rail services. Improved connectivity is needed to address the environmental and mobility challenges posed by a rapidly urbanising society.
National Capital Region Transport Corporation (NCRTC) observed 'Swachhta hi Sewa 2018' pakhwada from 15th September – 2nd October 2018. A host of activities were undertaken ...
NCRTC signed MoU with GMDA for use of Geographic Information System (GIS) in the implementation of country's first Regional Rapid Transit System. Both organizations agreed to share their respective resources, data, and ...