National Capital Region Transport Corporation (NCRTC) – a joint venture company of Govt of India and States of Delhi, Haryana, Rajasthan and Uttar Pradesh is mandated for implementing the Regional Rapid Transit System (RRTS) project across the National Capital Region, ensuring a balanced and sustainable urban development through better connectivity and access.
Impact on National Capital Region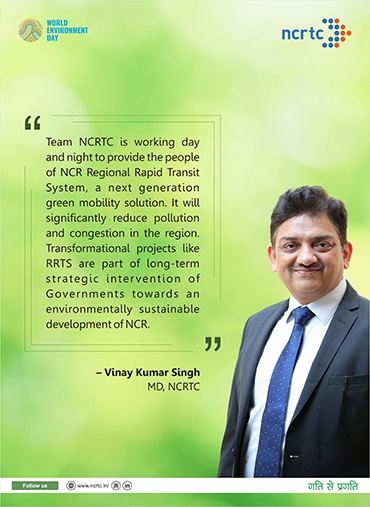 Ghaziabad RRTS Station as on May 2021
Construction Update of RRTS Project
Managing Director on RRTS project
Shri Vinay Kumar Singh's interview with Alex Barron, from The Imperial College,
London
Shri Vinay Kumar Singh on RRTS project during a panel discussion in #RailLive on 02.12.2020
In line with its vision to improve the quality of life of people, NCRTC has signed MoU with SECI (Solar Energy Corporation of ...
In continuation of its effort to create social awareness among construction workers, NCRTC recently organised engaging Nukkad Natak sessions (Street plays) on Covid-19 vaccination and ...